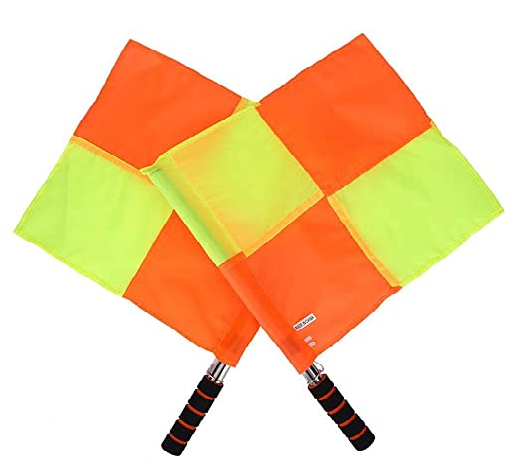 Soccer Referee Flags (Checkered Pattern) | Ultra High Visibility
Regular price $14.00 $7.00 Sale
Pair of two checkered soccer referee flags

Swivel handle for smooth flag movement

Foam hand grips making them easy to hold

Regulation linesman flags / assistant referee flags

Included ; black carrying case.
Free Shipping on orders over $99
Shipped from Houston, Texas. Delivered most places in the United States in 2-3 days. 
International Shipping available as well.