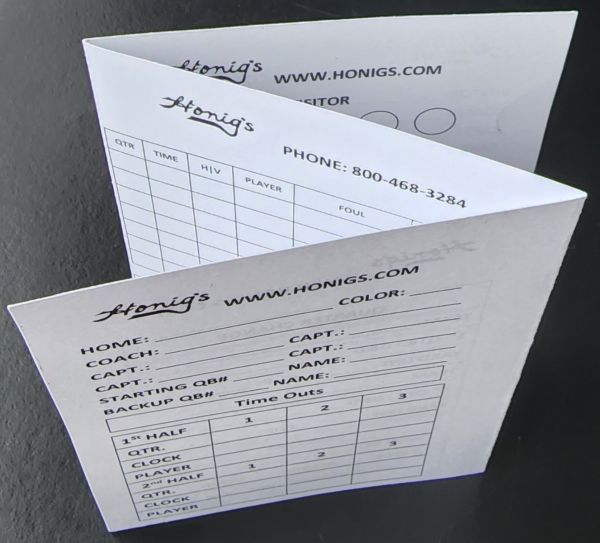 Football Officials Tri-Fold Information Card (Pack Of 25)
BRAND NEW DESIGN…The Honig's Tri-Fold Football Officials Information Card is the only one of its kind on the market! It can be used for youth, high school, or college football games. We've combined the information found on "The Original Honig's Information Card" along with information from an NFL, Arena2 Football League, and college game cards to create this unique tri-fold design which allows you to record..
THIS PRODUCT WILL BE SHIPPED FROM HONIGS COLORADO. OTHER ITEMS IN YOUR ORDER MIGHT SHIP SEPERATELY FROM OUR WAREHOUSE IN HOUSTON TEXAS. 
THIS PRODUCT IS NOT AVALIABLE FOR LOCAL PICK UP