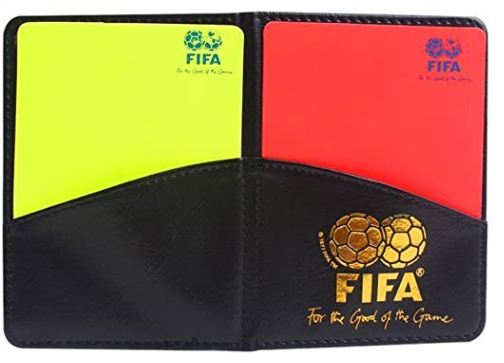 FIFA Soccer Referee Wallet Notebook with Red Card and Yellow Card
Cards are made of thick and sturdy plastic for continued use throughout multiple seasons

Portable folding wallet fits cards securely to prevent them from falling to the ground along the sidelines

Bright yellow and red colors are easy for coaches, players, and spectators to see

A must for Volleyball, Lacrosse, and Soccer referees

Also includes, a pencil & paper score cards.

Free Shipping on orders over $99
Ships from Houston, TX. Delivered to most places in the United States within 2-3 days.